OSSN Web Hosting
Best offer for your OSSN site
The Ultimate Software For Building Your Own Digital Network – OSSN
Almost everyone knows the story of Mark Zuckerberg and Facebook. Well, while there is no real hope to create something like that again, you can test your creativity in this area.
Open Source Social Network or OSSN is a script that can help developers in making a social networking site. If you are not someone with coding skills, OSSN lets you launch such a website without any extra software. Ideally, one could make a successful social media website by bringing together people with similar ideas and professions.
To use the Open Source Social Network software, you need to have server support for the script in languages and modules. Some prerequisites are PHP GD Library, PHP ZIP extension and MOD_REWRITE along with PHP 5.4 or higher version. The lowest version of MySQL supported is version 5.
Backend features of OSSN
• Dashboard for a site overview
• Manual validation and removal of users by the administrator
• Cache and other basic site settings
• Graphical representation of total users by month
The numerous features of the OSSN script make it a great software to use when hosting a social network. User registration, photo uploads, adding friends, and live chats are a few of the many features provided. It has all the imaginable elements needed in a social network.
OSSN website: https://www.opensource-socialnetwork.org/
OSSN community: https://www.opensource-socialnetwork.org/community
OSSN Screenshot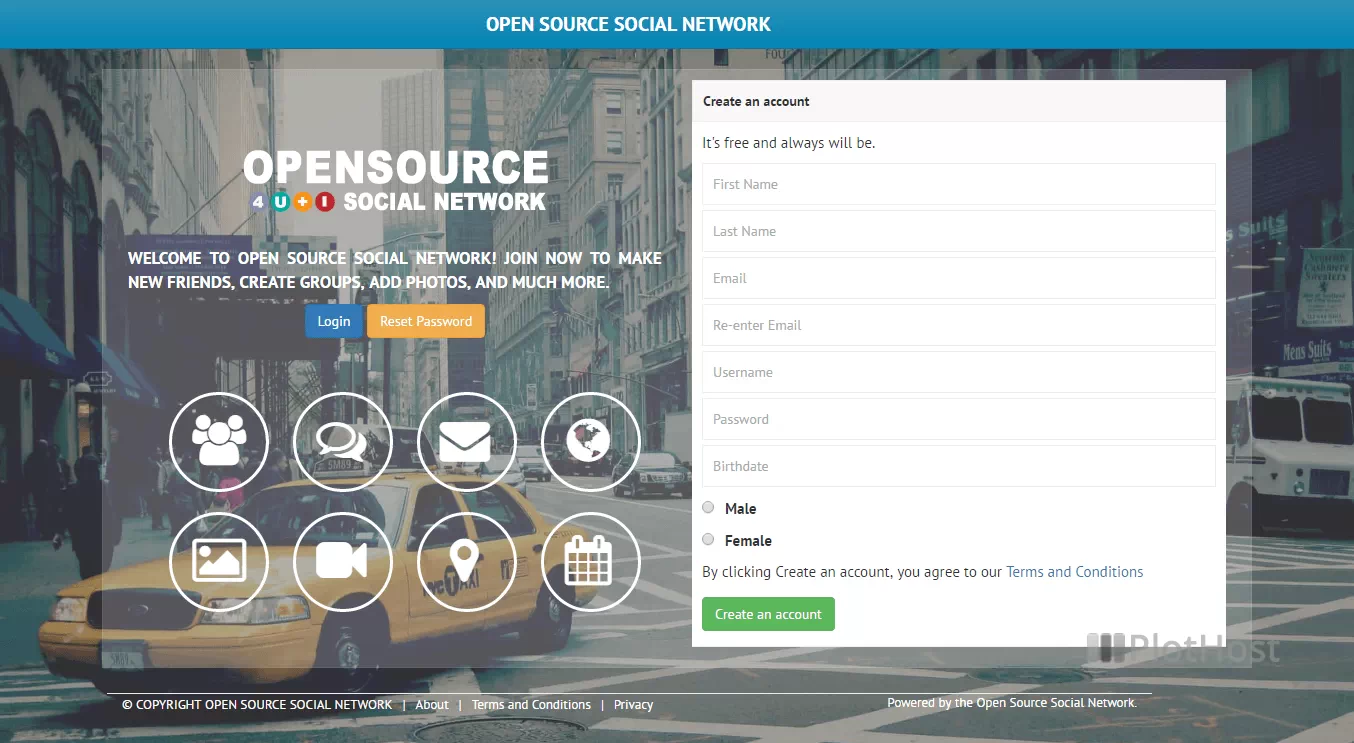 OSSN Web Hosting Plans
Shared Hosting
Lite Hosting
$29.95/Year (2 FREE Months)
FREE Script Assistance
30 Days Money Back Guarantee
99.99% Site Uptime
24/7 Technical Support
Reseller Hosting
Power Hosting
$69.95/Year (2 FREE Months)
FREE Script Assistance
30 Days Money Back Guarantee
99.99% Site Uptime
24/7 Technical Support
Feature Rich, State of the Art Web Hosting for Happy Customers